Howdy!
KM Studio is the product of two lifetime friends, Kara and Morgan, who ended up in art & design and decided to join forces, as our skills complement each other in the best ways. We just love pulling out the unique personality in each client and bringing it to life on the page (and screen!).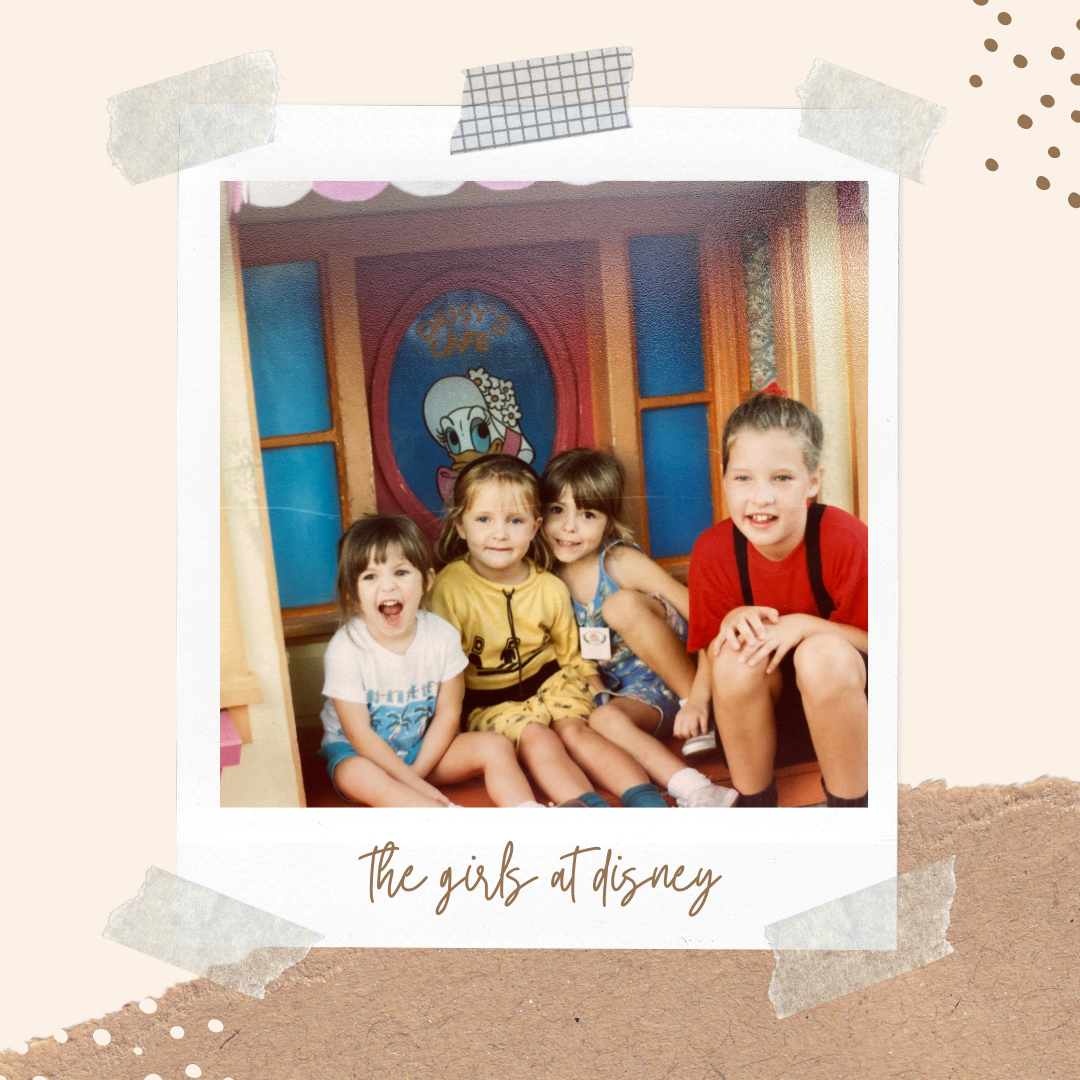 Our Sisterhood
Because we have known each other for the better part of 3 decades, we are definitely more like sisters than friends. Growing up our families were always together... just a truckload of kids getting into good, old-fashioned trouble.


The photo on the left is Morgan (far left) and Kara (far right) at Disney with our sisters in the early 90s.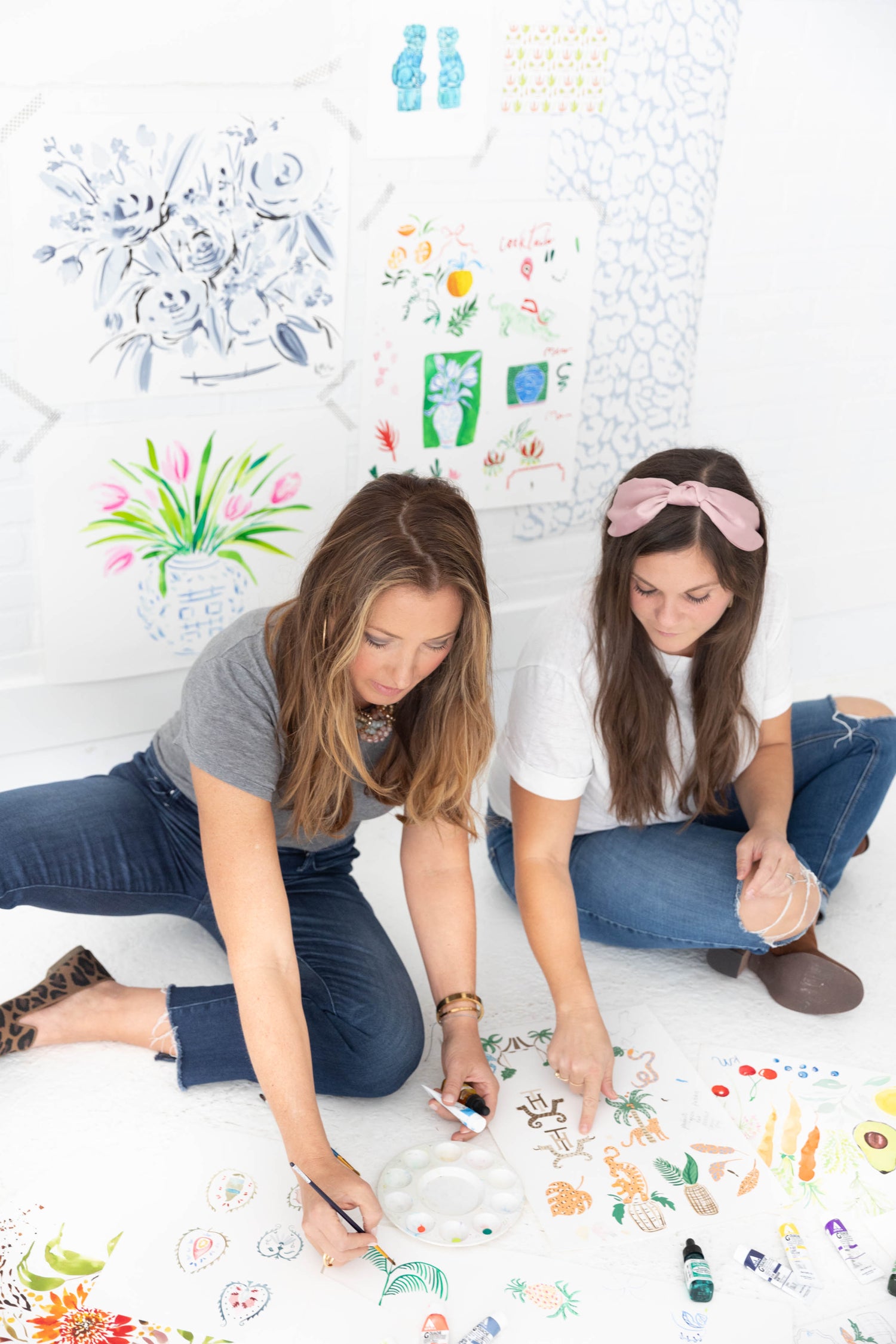 We Love What We Do
Not only do we love painting and design, we love all things creative. Fun interiors, fashion, a good estate sale, an old country song, delicious food...we find inspiration wherever we go.

The designs we create represent all of these passions converging. Our hope is that we can create space for you to collaborate on something that represents YOU!
Let's Shop